The Texas Education Agency (TEA) has released the results of the 2022 State of Texas Assessments of Academic Readiness (STAAR) tests. Parents and guardians can access their students' individual STAAR results at texasassessment.gov. In addition to viewing test scores, parents can also find resources to help determine where their child may need additional support or show where they are meeting expectations.
To access STAAR results:
Visit https://texasassessment.gov.
Click "Lookup unique access code"
Enter the following 3 pieces of information

Student's First Name
Student's Social Security Number
Student's Date of Birth

Click "Go" to Login
The document below outlines the simple process to help you access your student's results using the portal (click the image to open in a new window).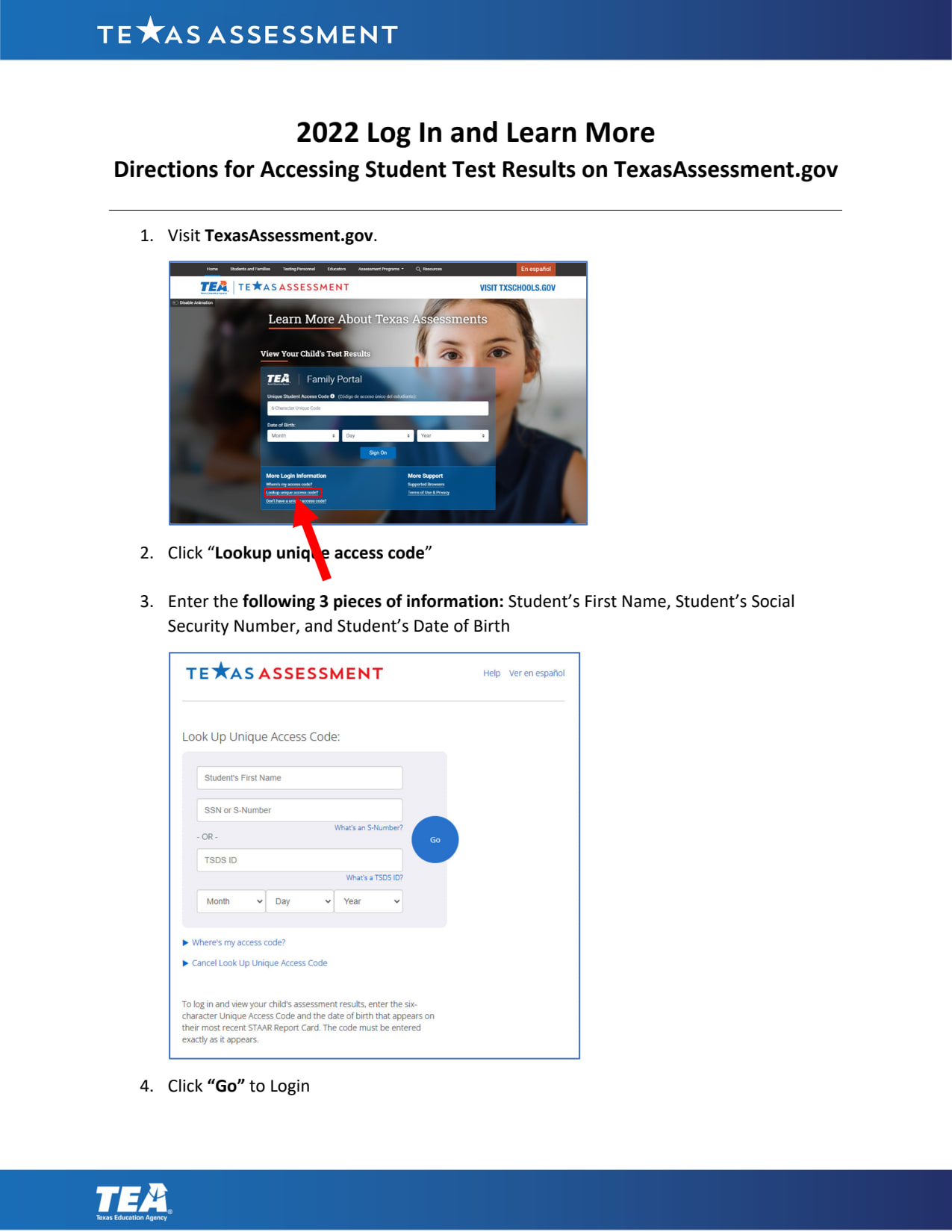 Once logged in, you will be able to view your child's STAAR results, which will include detailed breakdowns in each subject, identifying your child's strengths as well as areas where they may need additional support. You will also see easy to use resources that can be used at home over the summer focused on the skills your child needs the most support with.
If you have any questions, please contact the San Angelo ISD administration building at 325-947-3838 during regular business hours. We look forward to continuing to provide your student with a relevant and inspiring education!